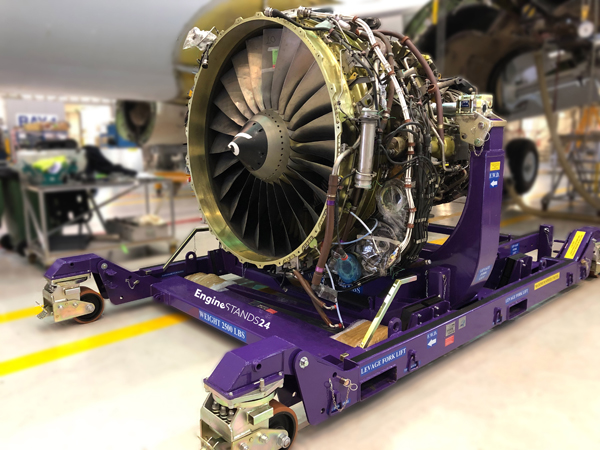 EngineStands24, a subsidiary of Magnetic MRO, a global provider of total technical care for aircraft operators and lessors, opened a new hub in Guangzhou, China.
The Guangzhou hub will be launched in cooperation with Magnetic MRO's shareholder, Chinese company Hangxin Aviation Services Co. Ltd, and will begin operating by offering its customers a selection of the most popular engine stand types, like CFM56-5A/B, CFM56-7B and V2500. The variety will be increased to the most popular and requested wide-body engine stands in China and its neighbouring countries.
"China is a huge market with great potential," shares Daiva Žemaitė, the Head of EngineStands24. "In addition to that, we have a great sales force in China and all the local support we need by our mother company Hangxin."
Žemaitė added that opening the new hub will support EngineStands24's main strategic goals, which are to grow geographically and increase the selection of engine stands. "Our new hub in China will enlarge our geographical presence which will be a really great advantage to our customers, especially those who have world-wide operations."
The plan is to offer a wider service than just the lease of engine stands – engine stand pool management and efficient cost control are one of the company's main targets.
The Guangzhou hub will be EngineStands24's fourth hub after Dubai, Amsterdam and Tallinn.
This is Magnetic MRO group's second strategic location in China. In January, MAC Aero Interiors, the commercial aircraft cabin interiors arm of Magnetic MRO, entered the Chinese aircraft cabin interiors market by opening a new subsidiary, MAC Sichuan, in China.